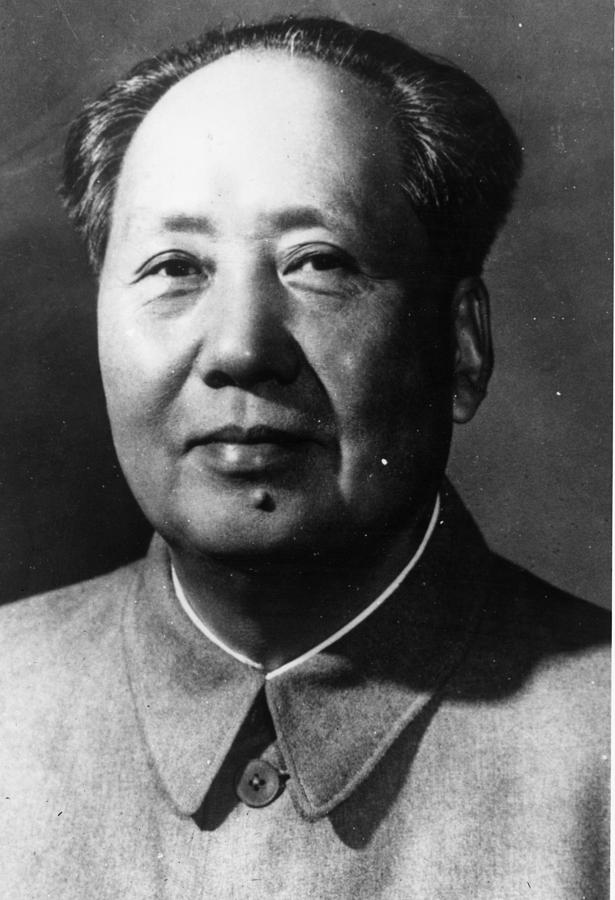 Origins:
Mao Zedong was born on 26 December 1893 into a peasant family in Shaoshan, in Hunan province, central China. After training as a teacher, he travelled to Beijing where he worked in the University Library. It was during this time that he began to read Marxist literature.
In 1921, he became a founder member of the Chinese Communist Party.
Mao participated in the May Fourth Movement, which was a student protest that exalted self-determination and was provoked by the Treaty of Versailles' treatment of China
Mao followed Soviet instructions to form a CCP-KMT alliance - from 1921-1926, CCP members infiltrated the KMT to prepare for a coup d'etat
Mao diverged from Soviet instructions by establishing a base camp with the peasants rather than the proletariat
Treaty of Nanjing signed - ended the first Opium War, and was the first of many unequal treaties between China and imperial powers. They paid the British a liability, ceded Hong Kong, and agreed to establish a "fair and reasonable" tariff.
Establishment:
He commanded his army to wear ex-Manchurian troop uniforms and taught them guerilla warfare techniques to fight against the Japanese
Used funds the KMT gave him for the anti-Japanese struggle to instead finance subversive agent operations against the KMT itself
When Japan attacked Peking in 1937, the CPC created a marriage of convenience with the KMT, which temporarily eliminated hostilities between them
He established a friendship with the Soviet Union.
Three-anti and Five-anti campaigns, in an effort to rid the country of enemies of the state, rooted out capitalists and especially wealthy capitalists.
Rule:
The Great Leap Forward plan was that the government could control the sale of agricultural goods if they also controlled the production of those goods. Controlling production would be easier if agriculture became centralized, meaning that large farming collectives would share the workload and necessary tools.
Citizens were encouraged to speak openly about their views on communism during Hundred Flowers Campaign (1956-1957)
Millions of party members purged during the Lushan anti-rightist campaign (1959-1960)
1967-1969 Campaign to Purify Class Ranks identified party members with capitalist or bourgeois ideas
Students were sent to rural areas to learn from peasants
Mao established women's organizations to protect women from family abuse
He dismantled Bureau of Religious Affairs
There was widespread starvation and economic ruin across China
He influenced a generation to support Mao values
He assisted Cambodian Prince Sihanouk in his struggle against French imperialism
Mao condemned the Soviets for cooperating with Nehru's regime of bourgeois reactionaries and sent troops to incite the Indian communists